Bodily Injury Research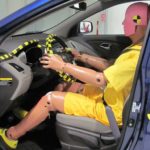 Dr. Adelkopf is a member of a national medical-legal research organization called the U.S Chiropractic Directory. The U.S Chiropractic Directory publishes research that has been proven in a peer reviewed research environment. According to the U.S. Digital Sciences Corporation, as of this writing, over 18 million visits have been recorded to the U.S Chiropractic Directory for medical-legal research since it's inception. There are many papers covering the topic of bodily injury research to be read.
Research is important because a large part of diffusing deceptive defense/plaintiff rhetoric in when settling or in court is through scientific research that verifies the facts around the plaintiff's injuries. As member of this group Dr. Adelkopf has access to hundreds of peer reviewed medical-legal papers and white papers on the topics of medical legal and bodily injury research.
Research Topics of the Most Concern in Terms of Settle and Verdict
The subject matter of the bodily injury research on the U.S Chiropractic Directory is vast however, some of the most requested topics and topics of the most immediate concern in terms of settle and verdict are:
No damage crashes mean no injuries
All arthritis indicates injuries are pre-existing
Most herniations were present previously, but asymptomatic
All strain-sprain injuries are transient and not serious
All of the bodily injury research on the U.S Chiropractic Directory is available to doctors, lawyers and lay people alike for free.
Please feel free to visit Dr. Adelkopf's profile and view any of the research available by U.S Chiropractic Directory
To view Dr. Adelkopf's CV directly click here
Get started today or ask a question about bodily injury research?